KATO News on WEB HP
CES participated in the CONEXPO 2017 at Las Vegas and the Rental Show at Orlando
The Compact Excavator Sales LLC (CES, USA), the United State KATO group company, participated to the CONEXPO-CON/AGG (CONEXPO) at the Las Vegas Convention Center from March 7 to 11, 2017 and the Rental Show at Orland Florida from February 26 to March 01.
The CONEXPO is one of the major international construction equipment exhibitions along with 2,500 exhibitors and over 100,000 visitors. The Rental Show is the one of typical industrial & construction equipment show organized by the American Rental Associations.
CES displayed compact equipment consisted of Mini Electric Excavator, Mini Excavator, Skid Steer Loader and Mini Crawler Dumper and welcomed the visitors. The marketing and engineering staff of the KATO WORKS CO., LTD. (KATO WORKS, Japan) and KATO HICOM CO., LTD. (HICOM, Japan) attended to the exhibition and supported the CES's marketing activities. The CONEXPO and the Rental Show were successfully achieved by many visitors and customers from various fields.
All KATO Group has been striving for the establishment of the new KATO Group formation to enhance the Group Marketing. Changes in the brand name from IHI to KATO and the public dissemination of the new formation of the KATO Group have been acknowledged step by step. We would express our special thanks for the aggressive CES's activities.
New KATO Group formation:
KATO WORKS CO., LTD., Japan
KATO HICOM CO., LTD., Japan (former IHI Construction Machinery Company Ltd. Japan)
KATO WORKS (THAILAND) CO., LTD. Thailand
KATO WORKS (CHINA) LTD. China
KATO IMER S.p.A., Italy (former IHIMER S.p.A. Italy)
COMPACT EXCAVATOR SALES LLC (CES), USA
Ishikawajima SCE (Xiamen) Construction Machinery Co., Ltd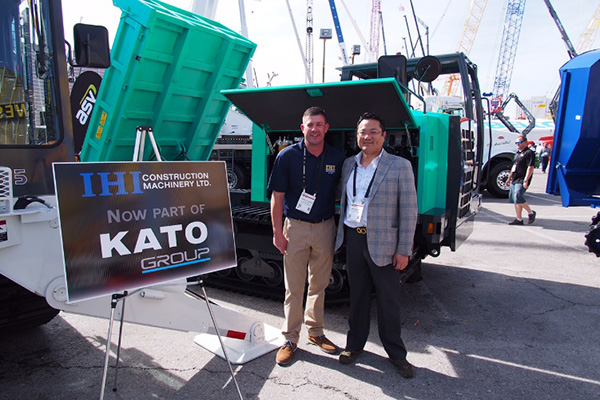 At the Conexpo,
from the left, Mr. Kendall S. Aldridge (Vice President/CES), Mr., Kimiyasu Kato (President/KATO WORKS).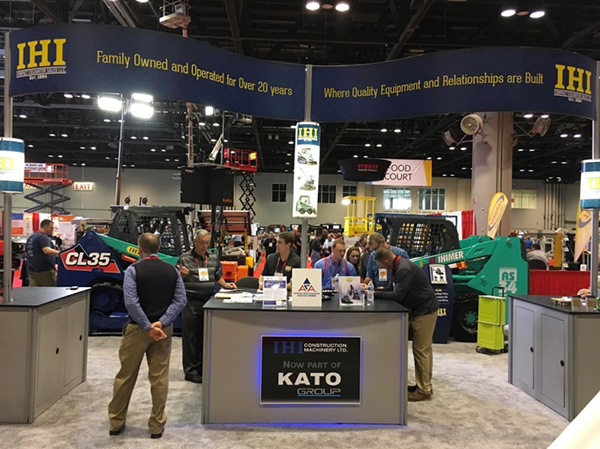 At the Rental Show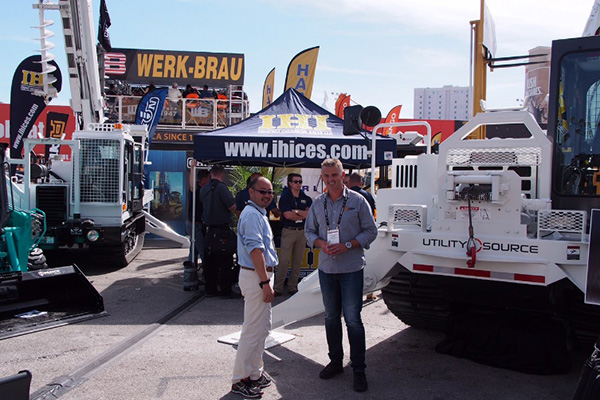 At the Conexpo, from the left, Mr. Hajime Yusa (Manager/HICOM),
Mr. Ed Richardson (General Manager/Youngman Richardson & Co. Ltd., New Zealand)