KATO News on WEB HP
KATO Group New Zealand dealers HPL and Youngman Richardson participated in the Fieldays at Hamilton New Zealand.
Two Kato Group dealers, Kato Works' dealer HPL Distribution and Kato-HICOM's dealer Youngman Richardson Co., Ltd., participated in the Fieldays (www.fieldays.co.nz) at Hamilton from June 14 to 17, 2017.
HPL dealer for Midi Excavators manufactured by Kato Works Japan displayed 8ton – 30ton class midi excavators and Youngman Richardson for Mini Excavators manufactured by Kato-HICOM Japan (former IHI Construction Machinery Co., Ltd. merged by Kato Works Co., Ltd. last year) displayed up to 8 ton mini excavators and their franchise products.
Aggressive & Welcome efforts made by the both dealers gave customers satisfactions and a confidence for the future excavator business of Kato Group.
Hoping a prosperous market enhanced by both dealers' efforts in their products line-up.
Our contacts for the Kato Group Products in New Zealand are as follows:
Midi (8ton to 48ton) Excavators:
HPL Distribution
(
www.katosales.co.nz
)
Mini Excavators (up to 8ton):
Youngman Richardson Co., Ltd.
(
www.yrco.co.nz
)
Mobile Cranes:
Titan Equipment
(
www.titance.co.nz
)
All Kato Group Products would be marketed with "KATO Brand Name" and "KATO Color" gradually from this year. Also the brand name "IHI" will be changed to the name of "KATO" shortly.
New KATO Group formation 2017:
KATO Works Co., Ltd., Japan
KATO HICOM Co., Ltd., Japan (former IHI Construction Machinery Company Ltd. Japan)
KATO Works (Thailand) Co., Ltd., Thailand
KATO Works (China) Ltd., China
KATO IMER S.p.A., Italy (former IHIMER, Italy)
Compact Excavator Sales LLC (CES), USA
Ishikawajima SCE (Xiamen) Construction Machinery Co., Ltd., China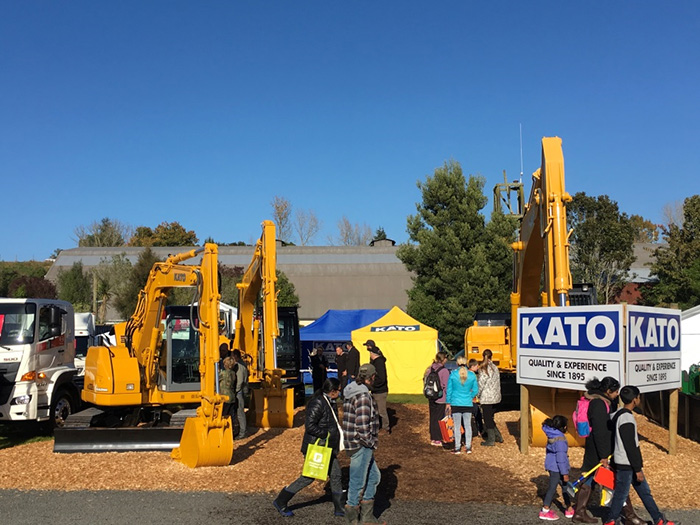 Midi Excavators at the HPL's stand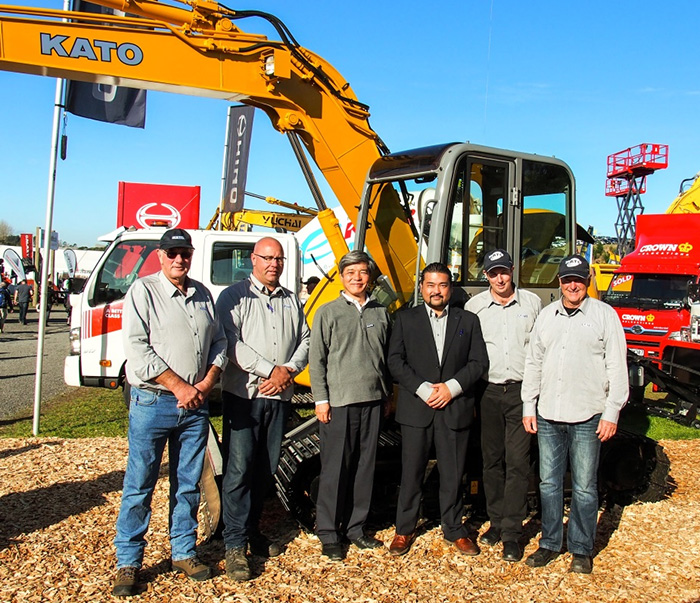 HPL and Kato Works' staff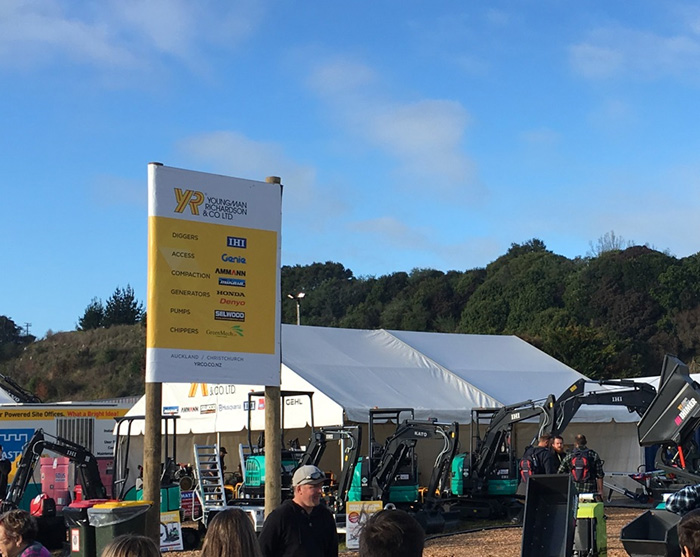 Mini Excavators at the Youngman Richardson's stand