KATO News on WEB HP
Daesan T&S Co., Ltd. participated in the exhibition at KINTEX, Ilsan, South Korea
KATO's South Korea distributor Daesan T&S participated in the exhibition "CONEX KOREA 2017" at the Ilsan KINTEX convention center from May 24 to 27, 2017.
CONEX KOREA 2017 (Korea International Construction Equipment Exhibition 2017) is a comprehensive exhibition specialized in construction machinery. In this exhibition, 247 companies from 20 countries participated including Daesan T&S. Daesan T&S exhibited mobile cranes KA-1300RX, SR-700L, CR-200Ri, employees of KATO attended the exhibition and held the exhibition together.
The exhibition was great success with many visitors. We would express our special thanks for the aggressive Daesan T&S's activities.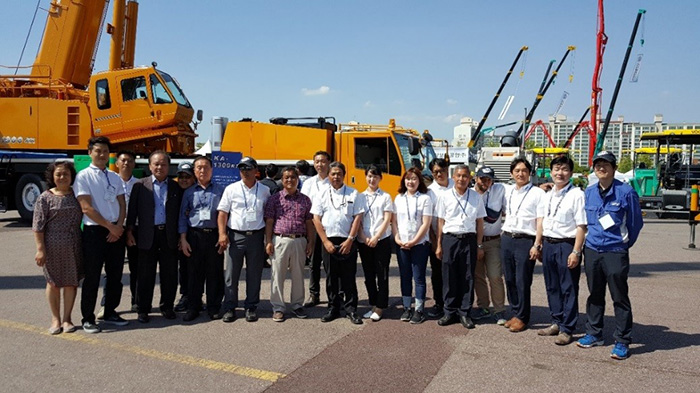 Daesan T&S and KATO staff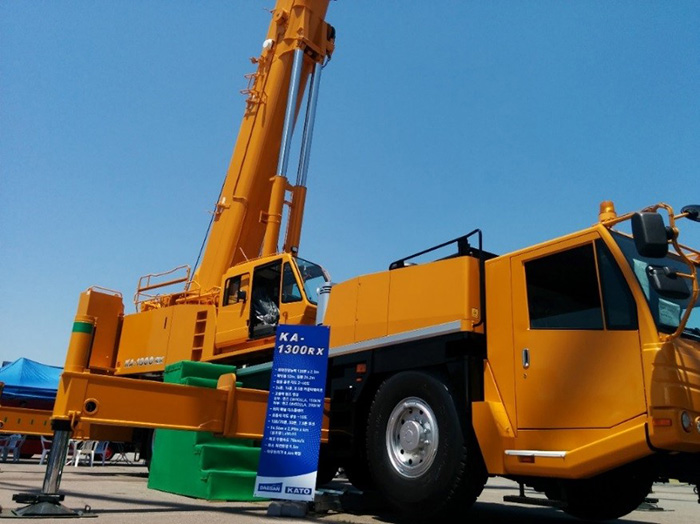 KA-1300RX (130t lifting capacity All Terrain Crane)
South Korea KATO mobile crane distributor:
Daesan T&S Co., Ltd
(http://www.kato119.kr/)