Top
> Company Profile > Message
Message
For over a century, we have been following the motto of
KATO
of "Contributing To Society By Providing Excellent Products." We continue developing a variety of machines to meet the needs of the days for lifting and construction industries. Our current technologies can be traced back through our long history of developing original technologies. Since our establishment, we have valued creativity and challenged the limits of technological innovation with a pioneering spirit. Starting with the diesel engines we designed in the early 20th century, we have continued to develop truck cranes, hydraulic excavators, rough terrain cranes and all terrain cranes that have revolutionized the construction machine industry.
Over the years, the
KATO
brand has won customers' trust worldwide as a technology-oriented manufacturer with a wealth of experience and a solid track record.
To build up the global brand
KATO
much further position, to respond the change of economic environment precisely, We acquired IHI Construction Machinery Limited and changed the company name to KATO HICOM CO.,LTD.
KATO
group newly added the crawler cranes and Mini excavators to it major products and continue moving forward. We believe we could increase the company value much further by enhancing the products and expanding the domestic / overseas sales network. We have instituted a new slogan of "Progress to the Next Stage" that reflects our commitment to further advancement of ourselves as a company. We will continue working together with society toward achieving our goals to enhance our corporate value and helping create an affluent society.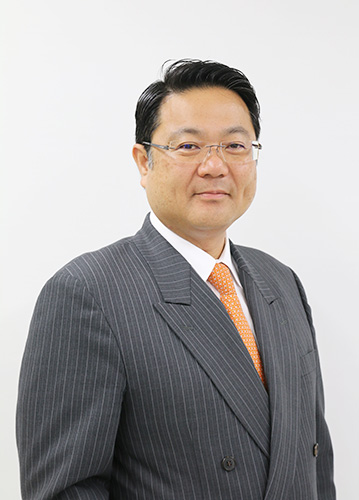 Kimiyasu Kato
President
Profile
Company Name

KATO WORKS CO.,LTD.

Founded

1895

Established

1935

Capital

JPY2,935,890,000

President

Kimiyasu Kato

Number of Employees

709 as of 1st June,2017

Summary of Business

Manufacture and sales of mobile cranes, construction and industrial equipment.

Main Products

Mobile Cranes

Rough terrain, all terrain, city range and truck cranes, Crawler cranes.

Construction Equipment

Hydraulic excavators, earth boring rigs and crawler carries.

Industrial Equipment

Powerful vacuum suction cleaners,vacuum suction high speed street sweepers and snow cleaners.
Operation Locations
Headquarters

9-37, Higashi-ohi 1-chome, Shinagawa-ku, Tokyo 140-0011 JAPAN

Telephone

+81 (0) 3 3458-1115

Facsimile

+81 (0) 3 3458-1151

Branch Offices in Japan

Tokyo, Niigata, Takasaki, Sapporo, Obihiro, Sendai, Morioka, Akita, Koriyama, Saitama, Chiba, Mito, Yokohama, Shizuoka, Nagoya, Toyama, Osaka, Keiji(Shiga), Chugoku(Hiroshima), Okayama, Shikoku(Takamatsu), Kyushu(Fukuoka), Oita, Kagoshima, Okinawa.

KATO Group

KATO WORKS CO.,LTD.
KATO WORKS(CHINA) LTD.
KATO WORKS(THAILAND) CO.,LTD.
KATO HICOM CO.,LTD.
KATO IMER S.p.A.
COMPACT EXCAVATOR SALES,LLC.
Ishikawajima SCE(Xiamen)Construction Machinery Co., Ltd.